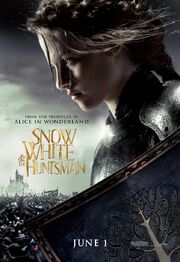 We have an immensely exciting opportunity for you, Snow White and the Huntsman and Kristen Stewart fans!
Eric Moro, Director of Programming for Entertainment, has a chance to interview Kristen Stewart this coming Saturday! We're asking our communities, both SWATH and Twilight to submit YOUR burning questions about the film HERE!
And that's not all: with Eric interviewing Kristen Stewart live, I will be available on chat to take more of your questions at 8:30 AM PST on Saturday May 12! Come join the party and connect with fellow fans who are dying to watch Snow White and the Huntsman!
---
---
Ad blocker interference detected!
Wikia is a free-to-use site that makes money from advertising. We have a modified experience for viewers using ad blockers

Wikia is not accessible if you've made further modifications. Remove the custom ad blocker rule(s) and the page will load as expected.