Here is the new poster for Chris's new movie "Cabin in the Woods".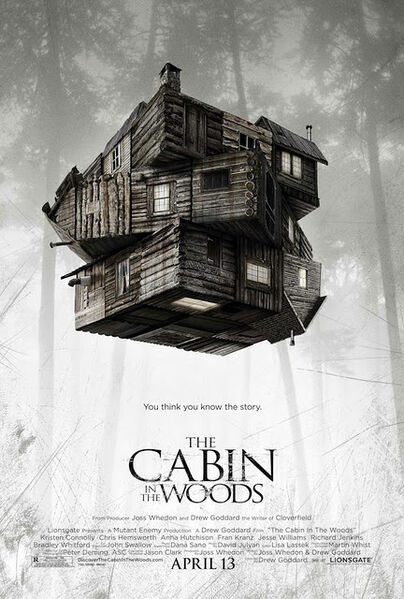 The plot is about a group of friends at a cabin retreat who scratch the surface of something so massive and horrific that they can only begin to fathom it as time quickly runs out.
Chris co-stars with Richerd Jenkins and Twilight's Jodelle Ferland.
Check it out on April 13th, 2012!
Update!
Here is the trailer!
Ad blocker interference detected!
Wikia is a free-to-use site that makes money from advertising. We have a modified experience for viewers using ad blockers

Wikia is not accessible if you've made further modifications. Remove the custom ad blocker rule(s) and the page will load as expected.