Yay! Here is some info on the Snow White and the Huntmans book coming out in April!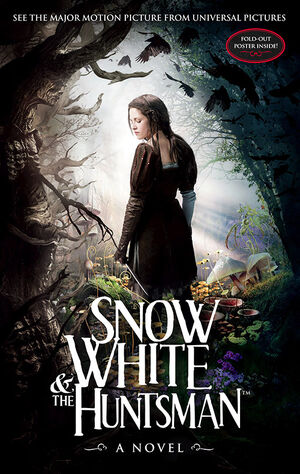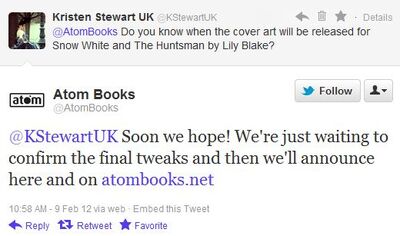 "A thrilling new novel based on Universal's big spring release Snow White and the Huntsman. A breathtaking new vision of a legendary tale. Snow White is the only person in the land fairer than the evil queen who is out to destroy her. But in a twist to the fairytale, the Huntsman ordered to take Snow White into the woods to be killed becomes her protector and mentor in a quest to vanquish the Evil Queen. The Book, Written by Lily Blake and Published by Atom Books has 352 pages and is set for release on April 17, 2012. Cover art coming soon."
Ad blocker interference detected!
Wikia is a free-to-use site that makes money from advertising. We have a modified experience for viewers using ad blockers

Wikia is not accessible if you've made further modifications. Remove the custom ad blocker rule(s) and the page will load as expected.